Small Business Grants Kentucky – Overview
Small Business Grants Kentucky – Kentucky is home to more than 69,600 business establishments consisting of small and large businesses.
Among all businesses registered in the state, most fall under small businesses.
Small businesses are also the ones that face difficulty in paying salaries to their staff, and the credit for the same goes for the Covid-19 pandemic.
Some businesses have come to the verge of closing down as they cannot pay the staff salaries.
If you, too, own a small business in Kentucky, find it difficult to pay wages, and cannot purchase the required infrastructure, read this post.
You can apply for small business grants, which are both government and privately funded, to help small businesses overcome the ill effects of the pandemic.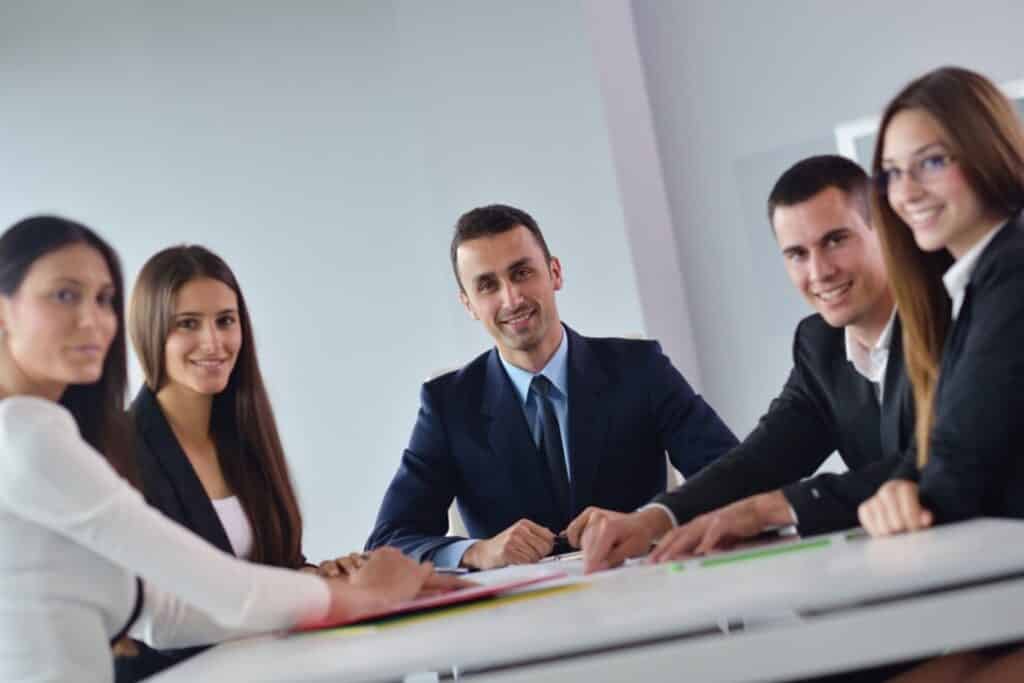 Small Business Grant – What is it?
A small business grant is a monetary help to businesses to pay their staff salaries and purchase the required goods to run the business or expansion. The monetary amount ranges from $1,000 to $250,000.
These small business grants have not come easy, as your business needs to fulfill the criteria listed by the grant giver. Many people apply for these small business grants, and a few become lucky in getting the same.
The best part of small business grants is that you don't have to repay the amount received. Your credit score remains intact, and there is nothing to worry about returning the funds.
Small Business Grants – Have a Look at Available Options
1. Amber Grant for Women
Amber Grant for Women is a special kind of business grant available only for women entrepreneurs. Businesswomen from Kentucky and even around America are eligible to apply for Amber.
Each month, a team of WomensNet Judges chooses one or more applicants from the list to provide them a business grant of $10,000.
Each month, one applicant from the grant recipients will get an additional grant of $25,000 at the year-end. This means you can get a business grant of up to $35,000.
To get the Amber Grant for your business, you need to tell your story to them and answer a few questions about your business.
For more information, you can visit https://ambergrantsforwomen.com/business-grants-women-kentucky/
2. Brookfield Properties' Partner to Empower Program
Brookfield Properties runs a Partner to Empower Program, under which it uniquely helps Black and Minority-Owned businesses by breaking the systematic barriers.
It promises to invest $25 million through 2025 to help Black and Minority business owners open brick-and-mortar stores in malls by providing them with:
Planning and Guidance for opening a store
Funding for the construction of stores
A four-week retail workshop led by industry experts
Networking opportunities and resources
To get more information on Brookfield Properties' Partner to Empower Program, you can visit https://www.brookfieldproperties.com/en/our-businesses/
Another small company grant option is Nav's Small Business Grant, designed to help enterprises support their research and development efforts.
Nav has a unique process to award the business grant as they want the business owners to first sign up for a Nav Account and fill out a form asking for their personal information.
After filling out the form, you have to write a post on your business's Facebook, Instagram, or Linkedin account with your unique voting link.
And you can write about your business in a Facebook post or Linkedin post and how you will use the money.
This is not all you have to do to get Nav's Small Business Grant. For more details, you can browse https://www.nav.com/business-grant-contest/.
4. Growth Grants by National Association for the Self-Employed (NASE)
NASE registered members could get up to $4,000 in monetary assistance for running their small businesses.
And it has been giving small business grants since 2006 and has awarded over $1,000,000 to members.
To apply for the grant, you have to become a member of NASE to be eligible to get the business grant.
There are different membership options, and you can choose one depending on your requirement.
The grant could be used for advertising, hiring new staff, growth facilities, marketing, purchasing goods, and other related business requirements.
The business grant applications are reviewed quarterly, meaning that one can get this small business grant once in 90 days.
To know more about this small business grant and its eligibility, visit https://www.nase.org/become-a-member/member-benefits/business-resources/growth-grants.
Final Words:
The given post lists grants and programs to support your small business from the impact of the Covid-19 pandemic.
You can find additional information associated with each grant type by clicking the link at the end of each grant description.
See Also
Small Business Grants in Minnesota
Small Business Grants in Texas
Illinois Small Business Grants
I am a medical student who dedicated herself helping individuals and non profit organizations for finding medical grants for medical bills, medical treatment, medical education, research and medical equipment.