Best Sonography Schools in the USA – Overview
Ultrasound technician schools provide associate degrees in medical sonography. Here, you can choose to pursue a major in diagnostic medical sonography, cardiovascular sonography, magnetic resonance imaging (MRI), etc.
Sonography programs involve attending in-person labs and class coursework. To get admission into a sonography school, you will need to have a high school diploma or a GED diploma along with a government-issued ID to apply for this program.
After graduating from a sonography school, you can work as a cardiovascular technologist or as a medical sonographer. You can also work in positions related to nuclear medicine technology and radiation therapy after completing additional training.
Why Get a Sonography Technician Degree?
Medical sonographers help to correctly diagnose medical issues so doctors can make effective decisions about treatment. According to the U.S. Bureau of Labor Statistics (BLS), the job prospects for medical sonographers are expected to grow by 14% by 2030, which is significantly higher than most other professions.
Besides this, medical sonographers also tend to earn a higher median salary than most other similar occupations.
20 Best Sonography Schools in the USA
Now that you know what a medical sonographer does, it is time to check out some of the most popular and best sonography schools in the USA:
1. University of Oklahoma – Health Sciences Center
The University of Oklahoma offers a bachelor's degree in radiation sciences and medical imaging sonography at its Health Sciences Center at its Oklahoma City campus. This is a public school and also offers online classes. As an undergraduate, you can benefit from its flexible course and high academic learning quality.
In this program, you will attend subject-specific classes and undergo a general education course. You will need to meet education requirements by attending lectures on humanity, natural sciences, and social sciences.
Under this program, you will gain theoretical and practical knowledge in medical imaging and radiation sciences, effectively preparing you for the medical industry.
To learn more about the University of Oklahoma's medical sonography program, you can visit the university's official website at https://alliedhealth.ouhsc.edu/Prospective-Students/Academic-Programs/BS-in-MIRS-Sonography.
2. The University of Arkansas for Medical Sciences
The University of Arkansas for Medical Sciences has 11 different bachelor's degrees on offer, which includes a bachelor of science in the diagnostic medical sonography program. This degree helps you to make a career in several different industries. Bachelor graduates from this program meet the requirements for master's programs.
The coursework covers major principles and methods in medical sonography. General education courses focus heavily on in-demand skills, such as writing, communication and critical thinking.
You can explore other interests by declaring a major and minor subject. You can even have financial aid counseling and academic advice from experts here.
To learn more about the medical sonography program at the University of Arkansas for Medical Sciences, you can visit the university's official website here https://healthprofessions.uams.edu/programs/sonography/about-the-program/.
We may earn an affiliate commission when you purchase through links on our site.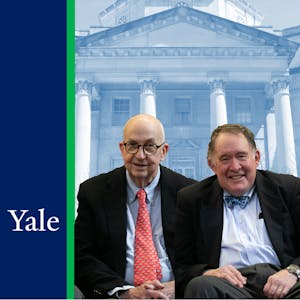 Visualizing the Living Body: Diagnostic Imaging
as of September 19, 2023 12:27 pm
This course teaches learners the underlying principles behind conventional radiography, computerized axial tomography (CT), magnetic resonance imaging (MRI), and ultrasound. The radiology of chest, abdomen, pelvis, extremities, spine and brain are taught in this course using a combination of...
3. Ohio State University
The Ohio State University offers a bachelor's in radiologic sciences and therapy program at its Main Campus. The university offers more than 155 bachelor's programs to choose from. This degree prepares you for various entry-level jobs in several industries, including medical and healthcare. As a bachelor from this university, you will be qualified to apply for a master's program as part of continued education.
This coursework teaches you the main principles and topics in radiology. Undergraduates can also complete courses that improve writing, communication, and critical thinking skills. You can also choose minors or double majors if you wish to explore different academic and professional prospects. The university also has counselors who help students to review job opportunities and connect with employment opportunities.
To learn more about the medical sonography course at Ohio State University, you can visit the official university website at https://hrs.osu.edu/academics/undergraduate-programs/radiologic-science-and-therapy.
4 – University of Wisconsin – Milwaukee
The University of Wisconsin – Milwaukee offers a bachelor's degree in biomedical sciences. This degree makes you eligible to pursue entry-level careers in several different industries. After you earn a bachelor's degree, you can apply to a master's program easily to continue advanced learning.
The coursework teaches core methods and topics. Besides learning the coursework, you will also learn to improve your communication skills and critical thinking ability with this program. You can learn interdisciplinary skills by declaring a minor or second major. Career counselors at the university help students decide their professional goals and create a feasible plan to achieve these goals.
To learn more about the sonography program at the University of Wisconsin – Milwaukee, you can visit the official website at https://uwm.edu/healthsciences/academics/bs-diagnostic-medical-sonography/.
5 – Rutgers University – Newark
The Rutgers University at Newark is a public institution and offers top-ranking bachelor's degree programs in diagnostic medical sonography programs. Undergraduates can take classes in person on the Newark campus in New Jersey or even online. The school offers flexible learning options, along with high-quality academic standards, and meets the requirements of any undergraduate.
You can choose general education and subject-specific majors to complete the course. The general education coursework teaches mathematics, communication and humanities.
Once you graduate, you are well-prepared to join the industry as a trained radiology technician or continue advanced education with a master's degree.
You can learn further details about the admission process and the various subject-specific courses offered by Rutgers University in Newark by visiting their official website at https://shp.rutgers.edu/clinical-lab-and-imaging-sciences/bachelor-of-science-diagnostic-medical-sonography/.
6 – Oregon Institute of Technology – Klamath Falls
The Oregon Institute of Technology (OIT) in Klamath Falls offers two different types of ultrasound degree courses. The first is the bachelor's degree program in diagnostic medical sonography. This course is focused on imaging parts of the human body, such as breasts or the brain.
On the other hand, you can choose to pursue a bachelor's degree in echocardiography, which focuses on evaluating the heart.
Both of these bachelor's degrees are available at the OIT Klamath Falls campus. Here, you can learn cutting-edge technology at school before shifting to training in a real-world setting. In the senior year, you will work full-time with professionals in a clinical externship.
To learn more about these two bachelor's degree courses at OIT, you can visit their official website at https://www.oit.edu/academics.
Loma Linda University or LLU, is a  small private and non-profit institution that provides a unique educational setting by combining science, health, and faith. This institution is located in the sizable suburb of Loma Linda.
Their mission is to significantly increase their impact on both local and global populations' health.
Students here come from different racial and cultural backgrounds. The LLU always focuses on providing a learning environment that is thoroughly supportive and embraces the diversity within our community.
This school is an excellent choice for students who are interested in ultrasound technology or diagnostic medical sonography.
The Massachusetts College of Pharmacy and Health Sciences is a private university located in Boston, Massachusetts. This institution is primarily focused on medical and healthcare-related science programs.
This institution can be a great choice for those interested in becoming an ultrasound technician or diagnostic medical sonographer.
Students here can access clinical placements, internships, and research opportunities.
SUNY Upstate Medical University of Syracuse is the only medical center institute in Central New York. With 9,460 employees, it is also the largest employer in the area.
Their primary mission is to improve the community's health through biomedical research, education, and health care.
The university hospital offers the community comprehensive, seamless, and innovative patient- and family-centered healthcare.
By regularly assessing and implementing cutting-edge practices in technology and healthcare, University Hospital can become a clinical center of excellence for education and research.
Dallas College seeks to maintain the economic viability, growth, and vitality of Dallas for future generations.
They have over 20 years of experience in online education. They collaborate with regional corporate executives, school districts, and four-year colleges to offer their students several benefits.
Bellevue College is a public college located in the midsize city of Bellevue with a sizable student body. They try to preserve a sustainable campus and a diverse and hospitable community for students, professors, and staff.
Bellevue College tries to eliminate gaps in achievements and opportunities to transform the lives of its students. They focus on creativity, quality, and equity to help their students reach their goals.
Quinnipiac University is a private, coeducational institution where students engage in a challenging and personal education. The professors here are genuinely concerned about the growth and success of the students.
There are more than 140 programs available at the institute for approximately 6,800 undergraduate and 3,000 graduate students.
Keiser University is a private, nonprofit institution located in the city of Fort Lauderdale. It offers a professional education to help you reach your goals in life. Keiser University is a crucial partner for employers and the community.
Keiser University can be a great choice for students who are serious about their education and want to pursue a career in sonography.
The Rochester Institute of Technology is a private, nonprofit educational institution that is committed to using creativity and innovation to create a better future.
They use technology, the arts, and design to advance the community's engagement, intellectual curiosity, and sense of social responsibility.
RIT does not discriminate regardless of your race, color, creed, age, marital status, sex, gender, religion, sexual orientation, gender identity, or gender expression.
They embrace and encourage diversity in the workplace and give all competent applicants the same chance to succeed.
Valencia College is a popular public college situated in the large city of Orlando. Valencia College has grown from small beginnings to become a pioneer in higher education innovation with a track record of student achievement.
They give all applicants a chance to receive an inexpensive, high-quality education by creating a friendly learning atmosphere and putting an emphasis on increasing student results.
Northern Virginia Community College, located in Annandale, is one of the largest community colleges in the entire country. More than 80,000 students and 3,400 staff members are part of this educational institute.
Students of all ages and from all backgrounds are welcome there. They can receive affordable and excellent higher education and workforce programming from this educational institute.
Northern Virginia Community College's primary goal is to ensure its students and their programs' success and improve the community.
Hillsborough Community College, located in the city of Tampa, is one of the largest community colleges in Florida. Every year, more than 42,000 students receive their education from its three centers, five campuses, and its online platform.
Their main goals are to provide everyone with access to an excellent learning environment and to inspire their students to make a positive difference in the world.
At Hillsborough Community College, students can receive an affordable, innovative, and quality lifelong education to achieve their full potential.
Pennsylvania College of Health Science is a nonprofit private educational institute located in the suburb of Lancaster.
The Pennsylvania College of Health Sciences administration and faculty believe that each individual is special, flexible, and has inherent value. According to them, integrity and self-motivation can help in character development and intellectual growth.
Seattle University is a nonprofit private educational institute situated on a stunning campus covering more than 50 acres in the epicenter of Seattle.
Within their eight schools and colleges, more than 7,200 students enroll in graduate and undergraduate programs every year.
The Lone Star College System offers thorough educational options and initiatives to improve lives.
Lone Star College is recognized as a model institution for attaining high levels of accomplishment in student completion, student learning, equity, gainful employment, and affordability.
Conclusion
There are hundreds of schools and institutes in the United States that teach courses in medical sonography and radiology. However, only a few selections from the hundreds offer the quality of education that ensures a strong career in radiology.
Make sure to check out every detail and requirement of the course before choosing to get admission.
Here is the List for Sonography Programs by State
See Also
Best Medical Schools in the US
How to Get Into Nursing School Without Prerequisites
Sonography Programs in Georgia
I am a dedicated healthcare researcher and an enthusiast specializing in medical grants, medical education and research. Through my articles, I aim to empower healthcare professionals and researchers with valuable insights and resources to navigate these critical aspects effectively.