Best Sonography Schools in Washington – Overview
Sonography is extremely vital for the proper medical diagnosis and treatment of patients suffering from numerous disorders and diseases. It helps doctors and physicians to understand the core cause of an ailment and prescribe the correct and most effective treatment.
Being a professional medical ultrasound technician or sonographer is one of the most sought-after jobs in America. If you, too, want to become a professional sonographer, this article will help you.
Here, we have listed the process and prerequisites to becoming an ultrasound technician, the salary range and job prospects, as well as the best sonography schools in Washington for 2023.
We may earn an affiliate commission when you purchase through links on our site.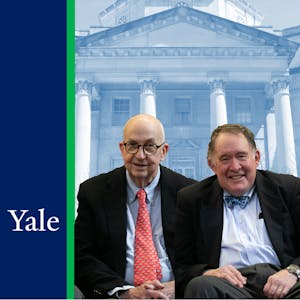 Visualizing the Living Body: Diagnostic Imaging
as of September 25, 2023 4:46 pm
This course teaches learners the underlying principles behind conventional radiography, computerized axial tomography (CT), magnetic resonance imaging (MRI), and ultrasound. The radiology of chest, abdomen, pelvis, extremities, spine and brain are taught in this course using a combination of...
How to Become a Sonographer in Washington?
Here are the simple steps to become a professionally certified medical ultrasound technician in Washington:
Step 1 – Choose the correct course
The first step towards becoming a certified professional sonographer is to choose the correct program. It is vital to know the accreditation of the school and the ultrasound program too. It is advisable to choose a school that has received CAAHEP accreditation. This way, you can ensure that you receive top-quality education and training that meets the strict industrial guidelines.
Step 2 – Earn your degree
To become a professional ultrasound technician, you will need to have at least an Associate of Science Degree in medical sonography. This can help you get an entry-level job in the medical diagnostic industry. You can also choose to pursue a Bachelor's degree or Certificates for healthcare professionals to expand your job prospects.
Step 3 – Get your credentials
The last step to becoming a professional sonographer is to earn an RDMS credential. Though this is not required or mandatory by employers, your resume becomes stronger and more feasible for hiring with added credentials and certificates.
You will need to complete your graduation from a CAAHEP-accredited program to be eligible to sit for the ARDMS certification program.
It is essential to choose an accredited program whenever you plan to enter into a technical field, such as medical diagnostic imaging. The CAAHEP (Commission on Accreditation of Allied Health Education Programs) is the most widely recognized accreditation body for medical imaging courses in the United States.
You will need to attend a school that follows the DMS Accreditation Standards and Guidelines to become accredited by CAAHEP. Upon successfully completing one of the CAAHEP-accredited Washington DMS programs, you can effectively sit for the SPI (Sonography Principles and Instrumentation) examinations and earn your certification.
Washington does not require candidates to have certification or licensure to practice, but earning certification helps to make you a preferable candidate for a job as a medical ultrasound technician.
Average Salary and Job Prospects for Medical Sonographers in Washington in 2023
In Washington, professional sonographers earn an annual median salary of around USD 95,990, depending on employer, region, etc. The increasing demand for certified medical ultrasound technicians in the state will result in job growth of 18% by 2030, making ultrasound technicians one of the highest earners in the industry.
4 Top Sonography Schools in Washington in 2023
Let's take a look at the best sonography programs in Washington in 2023:
1 – Bellevue College
The Bellevue College in Bellevue ranks first on the list of the best sonography programs in Washington in 2023. It offers three different courses in ultrasound technology. Here, you can choose to pursue an Associate of Arts in DMS, an Advanced Certificate in Breast Ultrasound (for current sonographers) or a Bachelor of Applied Science degree (for current sonographers).
Associate of Arts candidates must complete certain prerequisite courses and have a minimum 3.2 GPA, having achieved within the last 5 years. All applications for admission, along with the supporting documents, can be submitted online.
To know more details about sonography programs at Bellevue College, you can check out the official website here https://www.bellevuecollege.edu/ultrasound/.
2 – Seattle University
Seattle University ranks second on the list of the best sonography programs in Washington. The university offers a Bachelor of Science in Diagnostic Ultrasound. Candidates are required to complete certain prerequisite courses and pass with a minimum "C" grade or higher to become eligible for admission into the B.S. Diagnostic Ultrasound program.
To know more details about the sonography program and admission criteria at Seattle University, you can check out the official link here https://www.seattleu.edu/nursing/ultrasound/.
3 – Spokane Community College
Spokane Community College ranks third on the list of the top sonography programs in Washington in 2023. The college offers an Associate in Applied Science – DMS degree. Candidates who seek admission into this course are required to complete certain prerequisite courses with a minimum 2.5 GPA within the past 5 years.
Candidates also need to show 40 hours of documented volunteer work in the healthcare industry to get admission into this course.
To know details about eligibility criteria, admission process, fees, and others, you can check out the Spokane Community College official website here https://scc.spokane.edu/Diagnostic-Medical-Sonography.
4 – Tacoma Community College
The Tacoma Community College in Tacoma also offers one of the top sonography programs in Washington. The college offers an Associate of Applied Science – DMS degree. To get admission into this ultrasound technician course, candidates are required to complete certain requisites.
For instance, you must complete 7 specific prerequisite courses, earn a minimum 2.7 GPA and show 8 hours of documented observation at a sonography facility.
You can visit the official link here to learn more about the admission criteria and process at the Tacoma Community College for the sonography program https://www.tacomacc.edu/academics-programs/programs/dms/.
Remember, various scholarships and financial assistance are offered to students who wish to pursue a sonography program through an accredited school in Washington. Ensure to check with the relevant college to find the type of scholarships or financial aid they provide to alleviate the burden of high fees and expenses.
Conclusion
This is the list of the top sonography programs in Washington in 2023. Make sure to contact the college of choice and find out all details about eligibility criteria, admission process, fee structure, etc., before applying for admission.
See Also
Sonography Programs in Massachusetts
Sonography Programs in North Carolina
Sonography Programs in Missouri
Sonography Programs in Georgia
Imaging Programs in California
Washington State Grants for Individuals
I am a dedicated healthcare researcher and an enthusiast specializing in medical grants, medical education and research. Through my articles, I aim to empower healthcare professionals and researchers with valuable insights and resources to navigate these critical aspects effectively.