Sonography Programs in New Jersey
Sonography Programs in New Jersey– play an important role in the healthcare industry. The sonographers are like medical detectives. They use their ultrasound training and technical skills to understand the human body.
It helps them determine the health of the fetus and other internal organs. Doctors use the information collected by sonographers to determine the necessary treatment for the patient.
No doubt, sonographers are well paid, because they are essential assets in the medical industry. The quality of an ultrasound exam is very dependent on the skills of the sonographer who completed the scan.
Sonography is in high demand in New Jersey, and the professionals are paid well. However, not everyone can afford to get the education fee required to earn the degree of a sonographer.
Many government organizations and private entities offer sonography programs for better patient care.
Sonography Programs New Jersey – What to Look in For?
We may earn an affiliate commission when you purchase through links on our site.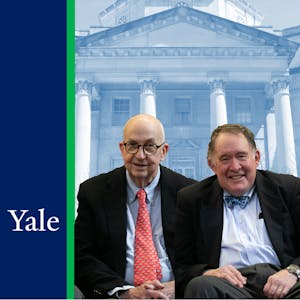 Visualizing the Living Body: Diagnostic Imaging
as of November 24, 2023 1:39 pm
Before choosing a sonography program, it is important to do the proper research. Here is a list of things you must consider before joining any Sonography Program in New Jersey.
1. Accreditation
Students should only consider attending a sonography program that is CAAHEP (Commission on Accreditation of Allied Health/Education Programs) accredited.
To be sure, you can read comments on online forums where hundreds of students state they regret attending a non-accredited ultrasound technology program.
Here are the reasons:
They offer the highest quality programs.
Employers will almost always consider job applicants who graduated from a CAAHEP-accredited program ahead of those who did not.
2. Specialization
Before choosing a program, keep in mind your career goal. Go for the training program that offers you the desired specialty.
3. Curriculum
Sonography is a technical profession. Carefully go through the program curriculum & make sure that it provides plenty of practical training and experience.
4. Admission requirements
The Sonography educational programs are divided into associate, bachelor's, and certificate degrees. Go through the admission requirements before choosing the program.
Sonography Programs New Jersey– The Best CAAHEP Accredited Programs
1. American Institute of Medical Science and Education (AIMS):
AIMS offers quality sonography education & training. The CAAHEP accredited programs, along with the guidance of the expert faculty, provide so much learning and hands-on experience.
In the Diagnostic Medical Sonography program, the students need to complete 900 clinical hours of training. The vast exposure prepares the students to provide imaging services to a diverse population in various settings.
For more information, visit the website diagnostic medical sonographer.
2. Bergen Community College
Bergen Community College offers an affordable CAAHEP accredited sonography educational program. The expert faculty designs a curriculum according to updated trends in the healthcare industry.
This sonography program in New Jersey is a 24 month associate degree focused on imaging the abdomen, Gynecologists & heart. The classroom learning and clinical training will prepare you in all these three areas.
You need to get a minimum 2.50 GPA to be eligible & pass the Diagnostic Medical Sonography Admissions Exam and gain entry into this program.
To learn more about the program, click here at bergen.edu.
3. JFK Medical Center Muhlenberg Harold B. & Dorothy A. Snyder Schools
This hospital-based program will take around 28 months to complete. Here the students can earn a diploma from JFK Muhlenberg Snyder Schools and an Associate in Science Degree from Union County College.
The students will have to spend up to 40 hours per week learning and training in this program. So make sure you are free from any commitments before you enroll. Clinical training is an important part of this curriculum, where you will get a chance to boost your skills.
The students can gain a wide range of experience at famous healthcare establishments like Bayshore Community Hospital & JFK Medical Center.
To learn more about this program, click on diagnostic-medical sonography.
4. Medical Career Institute
This institute offers two different sonography certificate programs to train individuals to take up work at imaging centers, diagnostic departments in hospitals, and physicians' offices. Medical students will undergo classroom learning & boost their skills with simulated settings on campus.
To gain experience, students will participate in clinical training sessions with various medical practicing medical experts.
Here are the two sonography programs offered by the institute:
Diagnostic Medical Sonography: It is a 76 weeks training program. It will prepare medical students for entry-level positions as general diagnostic medical sonographers.
Cardiovascular Sonography: This 76-week training program will prepare the students for entry-level positions in cardiovascular technology.
Conclusion
The harmful effects of radiation have increased the demand for medical sonography professionals. They have to travel educational paths to become this type of technician.
The above program for sonography in New Jersey can help medical students become successful sonographers.
Sonography Programs in the US by State (Map)
See Also
Sonography Programs in Florida
Sonography Programs in Minnesota
Sonography Programs in New York