Sonography Programs in Louisiana – Overview
With the increase in different kinds of diseases, medical experts also have to up their game to treat more and more people successfully.
It is challenging to pinpoint the reason for a patient's deteriorating health unless a proper diagnosis of the internal organs is made. Sonographers come in handy in such a situation.
Sonographers use imaging equipment and sound waves to form images of internal organs. This process is called ultrasound. The sonographers are trained to analyze these images and work closely with the doctor to find the root cause of the patient's illness.
Sonography Programs in Louisiana –How to choose the best one?
Before getting enrolled in any program, it is crucial to do the necessary research. Here are the things you should pay attention to.
Admission Requirements: Research the programs' admission requirements that interest you. Associate, bachelor, and certificate sonography programs may require specific math, health, or sciences courses. Choose wisely.
Accreditation: The accrediting body for sonography programs is the Commission on Accreditation of Allied Health/Education Programs (CAAHEP). The CAAHEP has accredited 150 programs, including those offered by colleges & universities and some hospital training programs.
Specialization: Sonographers specialize in many genres like heart, women's reproductive systems, and blood vessels. You can choose to be a gynecological, Cardiac, Vascular, and Breast sonography specialist. Think carefully about your goals, and then choose a program accordingly.
Curriculum: Before enrolling yourself in a program, look at the curriculum. Make sure it has a lot of training and hands-on experience. The reason is that a sonographer is a hands-on and technical profession. So, it would be best if practical training is a big part of the curriculum.
See Also: Sonographer Salary
We may earn an affiliate commission when you purchase through links on our site.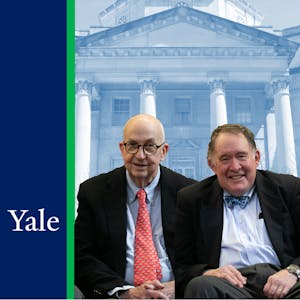 Visualizing the Living Body: Diagnostic Imaging
as of November 28, 2023 6:08 pm
This course teaches learners the underlying principles behind conventional radiography, computerized axial tomography (CT), magnetic resonance imaging (MRI), and ultrasound. The radiology of chest, abdomen, pelvis, extremities, spine and brain are taught in this course using a combination of...
Sonography Programs Louisiana – The Best CAAHEP Accredited Programs
Medical professions are tough, and so are the training programs. A lot of hard work and knowledge is required to be a skilled sonographer. Choosing a quality sonography program is the first step toward it.
The programs mentioned below ensure a successful career as a sonographer. Have a look at the best sonography programs in Louisiana.
1. Louisiana State University:
Located in Eunice, 'Louisiana State University offers a Diagnostic Medical Sonography Associate degree course. This program prepares the students for entry-level sonographer positions.
Further, this helps them specialize in the abdomen and obstetrics/gynecology. Through this program, the students will confidently gain technical competency in the performance of sonographic procedures. To apply for this program, a total school credits of 71 is required.
To learn more about the program, visit lsue.edu.
2. Delgado Community College:
Delgado Community College offers an Associate of Science in Diagnostic Medical Sonography course. The course duration will be 16 months, with formal and practical education regarding sonography.
The students who can complete the program will be able to take the American Registry of Diagnostic Medical Sonography exams. This is achieved in Sonographic Principles & Instrumentation, Obstetrics-Gynecology, and Abdomen.
The best part is that the curriculum of this program offers a lot of hands-on, practical experience. The college is affiliated with some of the hospitals in the area. So, the students will get to learn a lot. The classes start the semester (August) in the fall every year.
To learn more about the program, visit dcc.edu.
3. Southern Technical College:
Southern Technical College offers an Associate degree program in Diagnostic Medical Sonography. It is a two-year course and with a lot of practical experience.
This CAAHEP-accredited program offers flexible day and night classes to the students. The teachers and faculty of the college are skilled industry professionals who are there to guide the students.
The students are provided with free books and other study materials once enrolled. After completing the program, they are also eligible to take the national certification exam, for which professionals train them.
To know more about the program, visit southerntech.edu.
4. Keiser University:
Keiser University offers an Associate degree program for sonography students. And prepares them for entry-level positions as sonographers. The students get to learn a lot from experienced medical professionals.
To enroll in this program successfully. The students must have passed the lower grade with at least a 'C' in all the subjects.
To learn more about the program, visit www.keiseruniversity.edu.
Conclusion:
Sonography demands are increasing because it is a painless and safe way to diagnose patient health. It provides the most accurate results.
However, many training and skills are required to be a skilled sonographer. Choose the program wisely.
Sonography Programs in the US by State (Map)
See Also
Best Medical Schools in the US
Student Loan Forgiveness for Healthcare Workers
Sonography Programs in Colorado
Minnesota Grants for Individuals