Sonography Programs in North Carolina – Overview
Sonographers play a crucial role in patient diagnosis and care. They are taught to distinguish between normal and abnormal anatomy and critically consider how to make a diagnosis based on these observations.
Medical sonography is one of the fastest-developing specialties in healthcare. Diagnostic sonography uses sound waves to produce pictures of interior body structures.
Multiple schools in North Carolina offer sonography educational programs. There, you can spend time understanding the lab equipment and get the opportunity to participate in clinical trials at your neighboring hospital.
6 Best Sonography Programs in North Carolina in 2023
Here are some of the best sonography programs available in North Carolina
We may earn an affiliate commission when you purchase through links on our site.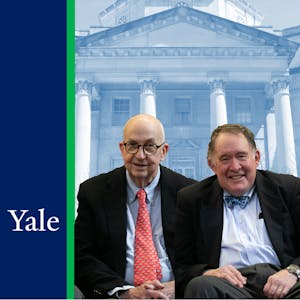 Visualizing the Living Body: Diagnostic Imaging
as of September 26, 2023 1:49 pm
This course teaches learners the underlying principles behind conventional radiography, computerized axial tomography (CT), magnetic resonance imaging (MRI), and ultrasound. The radiology of chest, abdomen, pelvis, extremities, spine and brain are taught in this course using a combination of...
Johnson Community College is one of the best public colleges in North Carolina that offers quality sonography education programs. Their experienced faculty members help the students reach their goals and build desirable careers.
Johnston Community College provides two different associate degree programs with a focus on cardiac and vascular sonography and general medical sonography.
Both of these full-time courses are available throughout the day and have five semesters and a summer session. It takes around two years to complete the course.
You can participate in clinical training as part of the curriculum at facilities including Wake Radiology, Raleigh Radiology, Johnston Health, Wayne Memorial, Duke Hospitals, and Sampson Regional Medical Center to obtain real-world scanning experience.
Medical sonography program
In this program, you will gain expertise in scanning vascular structures, the abdomen, and OB/GYN. Only thirteen students are chosen for this program each year.
Cardiac and vascular sonography program
In this course, you can receive comprehensive training on how to create and decipher pictures of the heart and vascular structures using ultrasound equipment. Only ten students are chosen for this program each year.
Asheville Buncombe Technical Community College is devoted to the achievement of both students and communities.
Since 2001, Asheville-Buncombe Technical Community College has been a provider of sonography training.
Its alumni are effectively employed as entry-level ultrasound technologists at a range of facilities around the state, including clinics, imaging centers, hospitals, and doctor's offices.
Here, the coursework offers a thorough understanding of physics, human anatomy, physiology, and pathology, as well as good communication and patient care techniques.
There are two different courses available at Asheville Buncombe Technical Community College.
Cardiovascular Sonography A.A.S.
In this course, you can learn physics, pathology, human anatomy, and physiology, which are all required for producing high-quality sonographic pictures.
After graduating from the course, you can work in medical facilities, clinics, mobile services, and educational organizations.
Cardiovascular Diploma
Sonographers currently in practice and registered with an accredited organization can apply for this diploma course.
Sonographers who are members of the American Registry of Diagnostic Medical Sonography (ARDMS) can become Registered Diagnostic Cardiac Sonographers (RDCS) with a specialization in adult echocardiography (AE).
Pitt Community College offers engaging educational options that promote personal growth, effective job preparation, and higher education transfer.
There are four different programs that you can explore at this school –
Medical Sonography Program
This educational program offers clinical skills and knowledge of the application of high-frequency sound waves to scan interior body structures.
In this course, you can learn about physics, abdominal, introductory vascular, cross-sectional anatomy, and obstetrical/gynecological sonography.
After completing the course, you may be qualified to sit for specialty exams conducted by the American Registry of Diagnostic Medical Sonographers. Additionally, they can get employment in hospitals, educational institutions, mobile services, clinics, and doctor's offices.
Cardiovascular Sonography Curriculum
The Cardiovascular Sonography program equips students with the knowledge and abilities to gather, analyze, and evaluate information about the human heart and vascular systems.
Coursework covers an understanding of physics, human anatomy, physiology, pathology, good communication, and patient care abilities.
Mammography program
Registered radiologic technicians can acquire the academic knowledge and practical training required to become registered mammographers through their mammography course.
This course offers an understanding of breast anatomy and physiology, patient education and preparation, image analysis, interventional procedures, mammographic apparatus, physics, quality control, quality assurance, and clinical rotations at mammography facilities.
Echocardiography Program
It is a 3-semester diploma program with an emphasis on adult echocardiography. Individuals with an associate degree in a medical-related field can apply for this course.
4. Southwestern Community College
Southwestern Community College offers a curriculum that focuses on teaching employable skills. After completing the course, you can find relevant jobs in imaging centers around the state and elsewhere.
Here, you can learn how to operate ultrasound equipment and get pictures of interior body parts with this expedited associate degree in general sonography.
Every year this course starts in the autumn. You must complete all five semesters to complete the course and receive your degree.
The goal of Cape Fear Community College is to offer world-class job training options and easily accessible, high-quality education.
They offer two different academic programs for individuals who are interested in sonography.
Cardiovascular sonography
The objective of the Cardiovascular Sonography program is to develop entry-level adult cardiac sonographers in cognition (knowledge), affective (behavior), and psychomotor (skills) learning areas.
This course offers in-depth classroom education and practical experience in the lab. Students can join their Cardiovascular sonography diploma or Cardiovascular sonography A.A.S. course, depending on their requirements.
Medical sonography
A career in medical sonography offers countless opportunities, from imaging internal organs and blood vessels to scanning all phases of pregnancy.
The Commission on Accreditation of Allied Health Education Programs (CAAHEP) has given the CFCC program national accreditation.
Once you complete the course, you can seek certification through the American Registry for Diagnostic Medical Sonography.
The primary goal of Forsyth Technical Community College is to help students achieve their goals through quality instruction, successful completion, equity, and post-graduation results.
With their sonography courses, the student can gain the expertise required to care for the patient in different clinical situations through educational experiences, including classroom, laboratory, and clinical settings.
Medical Sonography
Through this curriculum, students learn how to see internal body systems using high-frequency sound waves, including the vascular system, pelvic organs, and tiny parts.
Cardiovascular Sonography
This course trains students to see the human body's circulatory system and heart using high-frequency sound waves.
Conclusion
Multiple educational institutes offer quality sonography programs in North Carolina. You can select your school depending on your requirements and your budget.
See Also
Sonography Programs in Missouri
Sonography Programs in Georgia
Imaging Programs in California
Sonography Programs in Louisiana
Blue Cross Blue Shield of North Carolina
I am a dedicated healthcare researcher and an enthusiast specializing in medical grants, medical education and research. Through my articles, I aim to empower healthcare professionals and researchers with valuable insights and resources to navigate these critical aspects effectively.