Sonography Programs in New York
Sonography programs in New York play an important role in healthcare. Medical sonographers work with physicians, using special equipment that produces images inside of the body.
This technology help diagnose patients and aids in performing numerous procedures and exams. It is also used to monitor the health of the growing fetus.
Sonography is a painless medical procedure that makes use of high-frequency sound waves, producing visual images of internal organs, tissues, or blood in the body.
Sonographers are highly in demand and are paid excellent salaries. Therefore, various sonography programs in New York are being offered for enhanced patient care.
We may earn an affiliate commission when you purchase through links on our site.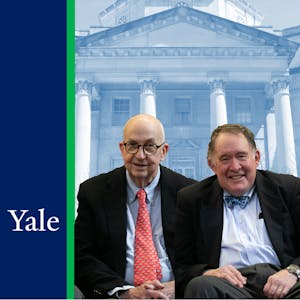 Visualizing the Living Body: Diagnostic Imaging
as of September 24, 2023 4:09 am
This course teaches learners the underlying principles behind conventional radiography, computerized axial tomography (CT), magnetic resonance imaging (MRI), and ultrasound.
Sonography Programs New York – What to Look in For?
Before you begin an education program, it is vital to research properly. Here are some of the things that must be considered before getting started with the sonography program in New York.
Accreditation – The accreditation body for medical sonography programs is provided by the Commission on Accreditation of Allied Health/Education Programs (CAAHEP).
It is the most widely recognized accreditation agency, accrediting 150 programs offered by colleges and universities, as well as some hospital training programs. To find an accredited program, visit https://www.caahep.org/Students/
Admissions Requirements – There are three types of sonography educational programs in New York that include associate, bachelor's, and certificate degrees. Research the admission requirements of each program thoroughly and choose wisely.
Specialization – Keeping your career goals in mind, make sure that the program you choose offers your desired specialty.
Curriculum – Sonography is a technical profession. Therefore, go through the program curriculum and make sure that it provides plenty of hands-on experience.
See Also: Sonographer Salary
Sonography Programs New York – The Best CAAHEP Accredited Programs
An individual can receive a valuable education by choosing an accredited sonography program in health-related disciplines that serves a significant public interest.
It assures a qualified and well-prepared workforce.
Here is the list of accredited sonography programs.
1.  Hunter Business School (HBS)
Hunter Business School (HBS) offers quality sonography education. It has a talented and dedicated faculty that effectively mentors students.
The clinical experience further broadens the learning curve by preparing the students to treat a diverse population.
The 23-month Diagnostic Medical Sonography diploma program is designed to prepare students for a challenging career as Ultra-Sonographer.
For more information, visit https://www.hunterbusinessschool.edu/
2. Rochester Institute of Technology (RIT)
The RIT is an ultrasound technician school in New York. Students are trained with unlimited access to the latest simulation technology that mimics real patient scenarios.
This helps them to gain hands-on experience before students directly perform in clinical trials on real patients.
Bachelor's and certificate program is available to complete sonography education.
For more information, visit https://www.rit.edu/healthsciences/study/
3. Hudson Valley Community College (HVCC)
HVCC offers two accredited sonography tracks, namely, General and Cardiac. It provides sonography training through Medical Imaging Department that helps students in clinical experiences and internships.
For more information, visit https://www.hvcc.edu/programs/all/health/
4. Center for Allied Health Education (CAHE)
The CAHE has a mission to provide high-quality healthcare education by offering a CAAHEP accredited general medical sonography program and adding the specialty tracts of Vascular and Cardiac.
The college has partnered with leading centers to provide the best clinical experience to the students. The graduates are fully prepared and are eligible to sit for the American Registry for Diagnostic Medical Sonography (ARDMS) exams about their degree of completion.
For more information, visit https://www.cahe.edu/school-diagnostic-medical-sonography/section-program-overview
5. SUNY Downstate Medical Center
SUNY Downstate Medical Center offers an ultrasound technician program. To thrive in a medical environment and as a part of the curriculum, it provides high-quality training at imaging centers across New York.
Affordable tuition costs and experienced faculty are some of the reasons making the college an attractive option to pursue a sonography education.
Graduates can sit for ARDMS certification exams, brightening employment opportunities.
6. Long Island University (LIU)
LIU has the longest-running CAAHEP-accredited programs in New York. With effective guidance and a state-of-art facility, it provides training to the students to become leaders and compassionate healthcare professionals.
Their Diagnostic Medical Sonography (DMS) program is designed to integrate extensive sonography courses.
The bachelor's degree program offers in-depth theoretical studies and extensive experiential learning during the clinical practicum. DMS students can sit for the national credentialing examinations.
For more information, visit https://www.liu.edu/
Conclusion
The harmful effects of radiation increase the demand for medical professionals who can produce ultrasound imaging.
These professionals are referred to as sonogram technicians. They have to travel educational paths to become this type of technician.
The sonography programs in New York can help a person to obtain the necessary education and training to build a successful career.
See Also
Substance Abuse Treatment in New York
Sonography Programs California
Medical Billing and Coding Salary
Best Medical Schools in the US
I am a medical student who dedicated herself helping individuals and non profit organizations for finding medical grants for medical bills, medical treatment, medical education, research and medical equipment.