Sonography Programs California – Overview
Sonography programs in California help meet long-term career goals while serving the healthcare sector. Diagnostic Medical Sonography (DMS) is a rapidly growing field within allied health.
It can be a great career choice, especially in California, where it is gaining huge popularity for various reasons.
It includes the high availability of jobs, short-term training period, and the high salary even at the start-up level.
Before pursuing a career as a sonography technician, it is important to consider the top and accredited sonography programs in California.
We may earn an affiliate commission when you purchase through links on our site.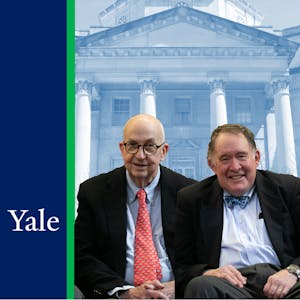 Visualizing the Living Body: Diagnostic Imaging
as of September 16, 2023 12:57 pm
This course teaches learners the underlying principles behind conventional radiography, computerized axial tomography (CT), magnetic resonance imaging (MRI), and ultrasound.
Sonography Programs California – An Overview
The courses available in the Sonography programs teach about human anatomy and medical terminology. The programs allow an individual to use and learn ultrasound equipment and technology.
Depending on the area of specialization, sonography programs in California cover topics such as pediatrics and obstetrics in ultrasound and musculoskeletal and cardiovascular in ultrasound technology.
Degree and certificate programs also include clinical internships that allow an individual to gain practical and real-world experience, preparing effectively for an ultrasound technician.
Sonography Programs California – A Good Career Choice
Becoming an ultrasound technician in California is considered an excellent choice due to the following reasons:
Job Growth and Availability – It has been estimated that in 2019, there were around 6,600 working sonographers in California, making the country's highest employment level.
Sonographer Salary – Salary is an important aspect when opting for any career. Fortunately, ultrasound techs in California earn the second-highest salary in the country.
Education – It typically requires a two-year Associate's degree for entry-level jobs. There are twelve accredited sonography programs in California.
Sonography Programs California – CAAHEP Accredited Programs
When pursuing a sonography degree in California, accreditation is the most important factor to consider.
A school or program attains accreditation after a rigorous review from a reputable agency, ensuring it meets the quality of education per identified standards.
The primary and widely recognized accreditation agency for sonography programs is the Commission on Accreditation of Allied Health Education Programs (CAAHEP).
There are 12 CAAHEP accredited ultrasound technician schools in the state of California.
1. CBD College
A flexible course of study is offered for the medical sonography program at CBD College, which can be completed in 22 months. Some online courses and the Associate Degree program offer day and evening classes.
A variety of externship opportunities are available for participation. A general course of study is CAAHEP accredited. After successfully completing the course, students are eligible for the American Registry for Diagnostic Medical Sonography (ARDMS) exam.
For more information, visit https://www.cbd.edu/apply-online/
2. Community Regional Medical Center (CRMC)
The CRMC offers hospital-based sonography programs. Its general and advanced cardiac sonography is CAAHEP accredited.
Individuals with a bachelor's degree or two-year allied health degree with a license are offered eighteen-month accelerated programs.
One can choose from the accredited tracts that include general sonography, vascular sonography, pediatric cardiac sonography and adult cardiac sonography.
To learn more, visit https://www.communitymedical.org/for-healthcare-professionals/sonography-programs
3. Cosumnes River College (CRC)
Cosumnes River College offers an accredited Associate's degree in diagnostic medical sonography. It is a rigorous six-semester course that must be completed with full-time attendance.
To apply for this course, a student must have the following:
Already completed an Associate's degree at an accredited college,
Must have a minimum of 800 hours, paid or volunteer, inpatient care,
Must have taken other courses and passed them with a "B" grade or better.
For more information, visit https://crc.losrios.edu/academics/programs-and-majors/diagnostic-medical-sonography
4. Cypress College
Cypress College offers a CAAHEP accredited sonography program on campus. A General Educational Diploma or high school diploma is the minimum educational standard to apply. The applicant must be of 18 years by the start of the clinical training.
This program will qualify an individual for the examination by ARDMS upon graduation. It will also prepare a student for employment.
For more information, visit https://www.cypresscollege.edu/academics/divisions-special-programs/health-science/diagnostic-medical-sonography/
5. Foothill College
Foothill College offers an 18-month Certificate of Achievement in Diagnostic Medical Sonography (DMS) program and an Associate's degree program in DMS.
An individual must have completed a two-year health degree program, provided direct patient care, or undergone clinical experiences taught in an accredited institution.
For other course requirements, visit https://foothill.edu/dms/
6. Kaiser Permanente School of Allied Health Sciences
Kaiser Permanente offers a medical sonography program, and a bachelor of science program in general and cardiac concentrations. 18 months of full-time sequential study is required.
To be eligible, an applicant must have completed an Associate's degree in any discipline and should have at least 8 hours of job in a sonography field. Graduates will be eligible to sit for the ARDMS exam.
Learn more at https://kpsahs.edu/general-sonography
7. Loma Linda University
Loma Linda offer several programs in medical imaging at Associate's, Bachelor's, and Master's degree levels. Every year, 12-24 students are admitted. They must meet the course and degree prerequisites that must be completed within five years of their application submission.
To learn more, visit https://alliedhealth.llu.edu/academics/radiation-technology/degree-options-radiation-technology/start-career-sonography
8. Merced College
Merced College offers an accredited program that prepares students for entry-level sonography positions in hospitals, imaging centers and clinical offices.
The five-semester Certificate of Achievement program in General Sonography is a full-time program.
An applicant must have an Associate in Science degree in a related field or a Bachelor's degree with 500 hours of patient care experience to be eligible.
For more information, visit https://www.mccd.edu/academics/alliedhealth/diag-med/index.html
9. Mt. San Jacinto College(MSJC)
MSJC's campus offers an Associate's in Science degree in General DMS. Admission to this program is competitive and determined by a point-based system.
A student is required to attend five sequential semesters with full-time attendance. Graduates are prepared to sit for the ARDMS exam and specialty exams like abdomen, small parts, and Ob/Gyn.
For more information, visit https://www.msjc.edu/nursingandalliedhealth/dms/index.html
10. Orange Coast College (OCC)
OCC offers an Associate's degree in Diagnostic Medical Sonography. It is a full-time, five-semester program. Every year, a maximum of 24 students are admitted to the program. However, they are required to complete the Allied Health course at OCC before applying for the program.
11. Santa Barbara City College (SBCC)
An accredited General DMS program is offered at SBCC, where students receive a Certificate of Achievement upon completion.
To be eligible, applicants must have either a two-year Allied Health education program in a patient-care sector, a Bachelor's degree in any discipline or an M.D. from outside the U.S.
Also, several course requirements must be completed with a "C" or better grade.
It takes 21 months of full-time attendance to complete the certificate program and must be taken in sequential order.
For more information, visit https://sbcc.edu/sonography/index.php
12. University of California San Diego Medical Center (UCSD)
A 12-month certificate program in limited Vascular Sonography and General Sonography is offered. It is a rigorous program, accepting only six students annually.
The major focus is clinical training, where students do clinical rotations for 32 hours weekly, plus one-day classroom instructions for 8 hours.
Applicants must have either completed a Radiologic Technology Program and passed the registry exam or a Bachelor's degree in any field with certain prerequisite courses.
They must also provide documentation of 80 hours of direct patient contact in a hospital or clinic.
Sonography Programs California – Financial Aid
Paying for sonography programs in California is one of the major concerns for students. To ease the financial worries, colleges often merit plus needs-based scholarships.
Financial aid and student loans are available for those who qualify.
If you wish to attend a sonography program in California, it is important to consider various options and check out for available financial help.
Ultrasound Schools Info – The Ultrasound Schools Info student scholarship is a non-renewable, semi-annual $1,000 scholarship. It is awarded to an aspiring sonographer enrolled in a CAAHEP accredited diagnostic medical sonography program. High school students accepted to a program are also eligible.
Allied Healthcare Scholarship Program – The AHSP awards up to $8,000 for one school year. This scholarship is awarded up to three times and the recipients are obliged to practice full-time patient care at a qualified facility in California.
eQuality Scholarship – eQuality Scholarship support students and their needs. The aim is to help them succeed by addressing financial barriers in education.
California Student Aid Commission – The California Student Aid Commission makes high school education financially accessible for all Californians. Students can submit a California Dream Act Application (CADAA) or Free Application for Federal Student Aid (FAFSA) with the right aid opportunities.
Conclusion
Sonographers play a significant role in the healthcare sector. Sonography programs in California offer one of the highest employment levels.
If a sonographer's career suits you, check out the potential coursework, internship opportunities and specialties available with a certain program.
Higher education and certifications may lead to advanced and specialized job roles.
See Also
How to become a dermatologist assistant?
Medical Billing and Coding Salary
I am a medical student who dedicated herself helping individuals and non profit organizations for finding medical grants for medical bills, medical treatment, medical education, research and medical equipment.