Sonography Programs in Florida – Overview
Sonography programs in Florida serve the needs of the ever-growing medical field by fulfilling the demand for highly trained medical professionals.
The sonography technicians are trained to operate image equipment and computers that assist in diagnosing illnesses and injuries. There are online diagnostic imaging courses available from major universities.
We may earn an affiliate commission when you purchase through links on our site.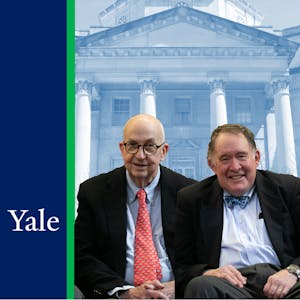 Visualizing the Living Body: Diagnostic Imaging
as of September 24, 2023 11:20 pm
This course teaches learners the underlying principles behind conventional radiography, computerized axial tomography (CT), magnetic resonance imaging (MRI), and ultrasound. The radiology of chest, abdomen, pelvis, extremities, spine and brain are taught in this course.
Sonographers play a crucial role by providing evidence of the illness that helps physicians to determine the final diagnosis.
The sonography programs in Florida help the learners use diagnostic imaging technology, providing the most detailed images of the inside of patients, from blood flow to soft tissue structures.
Sonography Programs Florida – Courses Involved in Ultrasound Tech Training in Florida
Throughout the sonography programs, various courses help the students learn and perform wide duties and responsibilities.
Ultrasound Physics – Ultrasound Physics is a course that helps a student to better understand the working of ultrasound equipment. It includes everything about the science behind "acoustic physics." The topics covered in this course involve sound transmission, three-dimensional applications, and diagnostic imaging.
Human Anatomy – A sonography technician needs to learn about the human body including the location of the organs and the differences between the healthy and the ill organ. The students are trained to pick out individual organs in a sample image to learn and identify different body parts in a diagnostic image.
Principles of Sonographic Imaging – The sonography program covers a wide variety of crucial topics to become a successful technician. The course includes basic patient care, ethics and laws, medical terminology, communications, and more.
Clinical Practicum – Practical experience is necessary to put skills into practice. Therefore, at the end of the sonography program, clinical trials and training sessions are held where students directly work with the patients. It helps in gaining practical experience as a sonography technician.
The Costs and Length of the Sonography Programs in Florida
The length of time it takes to become a sonography technician and the cost depends on the type of degree. There are three types of degree programs:
Associate Degree – It takes two years and costs up to $42,730
Bachelor's Degree – It takes four years and costs up to $93,470.
Certificate Degree – It is available for students who hold an associate's or a bachelor's degree in an allied health field. It takes around 10 to 18 months and costs up to $27,120.
Sonography Programs Florida – The List
One of the benefits to students living in Florida is that there are various training programs designed to be completed within a year or two and are CAAHEP accredited.
The CAAHEP (Commission on Accreditation of Allied Health Education Programs) is the accrediting body for sonography programs.
After the completion of recognized Diagnostic Medical Sonography (DMS) programs, students become eligible for the ARDMS Sonography Principles & Instrumentation (SPI) exam.
Once the exams are cleared, a professional certification in DMS is given.
So if you want to become an ultrasound technician, echocardiography technician, cardiac technician, or any other imaging specialist, start with an associate degree or certificate program. Bachelor's degree options are also available. Check out the list of the best sonography programs in Florida.
1. Miami Dade College
Sonography education is offered at Miami Dade College. Three operational clinics provide patient care and serve as a learning ground for sonography tech students.
The DMS program is offered full-time for two years, where the students are required to attend classes for 35-40 hours per week. The coursework comprises 77 credits divided into 62 credits in core sonography and 15 credits in general education.
The students undergo 1,920 hours of supervised training in clinical settings. It helps them gain valuable hands-on experience while obtaining diagnostic images, gauging and scanning sonograms. For more information, visit https://www.mdc.edu/sonography/default.aspx
2. Valencia College
Valencia College offers a student-centered associate degree program in DMS, accredited by CAAHEP. The healthcare sector demands ultrasound procedures; therefore, students are taught innovative learning solutions and the latest technology.
The associate degree program is a 2-year program involving theoretical studies and practical training in clinical settings.
The students are offered various healthcare settings such as medical clinics, emergency settings in a hospital, doctor offices, and ambulatory care facilities. It prepares a student to work as an ultrasound technologist or a diagnostic sonographer.
The students go through a rigorous curriculum where they have to allocate 15-20 hours per week. For more information, visit https://valenciacollege.edu/academics/programs/health-sciences/diagnostic-medical-sonography/
3. Keiser University
Keiser University provides career-centered sonography education by providing a strong emphasis on hands-on learning.
The campus is famous for offering value for money and a safe environment. The ultrasound technician school offers a 2-year associate degree that can be completed in general sonography or both general and vascular sonography.
The general sonography is an 81-credit hour program that comprises 26 credit hours in general education studies and 55 credit hours in core studies.
General & vascular sonography is a 91-credit hour program that comprises 26 credits in general studies and 65 credits in core sonography studies. For more information, visit https://www.keiseruniversity.edu/diagnostic-medical-sonography-as/
4. Adventist University of Health Sciences
Advent University of Health Sciences offers sonography education online, becoming an innovator by providing accessible education to healthcare aspirants.
Students can enjoy the convenience and flexibility of study. The curriculum is designed keeping in mind the changing demands of the healthcare industry.
The two degrees in DMS are offered, namely, Associate of Science and Bachelor of Science. For more information regarding these programs, visit https://www.ahu.edu/academics/as-diagnostic-medical-sonography
5. Polk State College
The highly qualified faculty at Polk State College offers student-focused sonography education. The students are prepared with job-ready skills.
The DMS associate degree program can be completed within two years. There is a total 77-unit curriculum that is divided into 59 units of core coursework and 18 units of general education coursework.
Clinical training is provided, where the students are prepared in various health care settings.
It is ensured that by the end of the programs, the students can operate the ultrasound equipment, collecting images for diagnosis and interpretation. For more information regarding the course, visit https://www.polk.edu/diagnostic-medical-sonography/
6. Hillsborough Community College
Hillsborough Community College (HCC) offers a two-year DMS program. To apply for this program, an applicant is required to complete the 18-credit coursework.
The first-year curriculum comprises basic anatomy, sonography, scanning protocols, and an extensive clinical practicum.
The curriculum of the second year includes advanced studies in sonography and hands-on clinical trials.
After completing the graduate course, the students will become eligible to sit for national registry examinations and become certified sonographers. For more information regarding the course, visit https://www.hccfl.edu/academics/subjects/health-and-medical/diagnostic-medical-sonography
7. Nova Southeastern University
Nova Southeastern University provides a Bachelor of Science in Medical Sonography (BSMS) and a Bachelor of Science in Cardiovascular Sonography (BSCS). The university has interactive classrooms and is equipped with state-of-the-art equipment.
BSMS is a 27-month program that combines classroom studies, lab training, and clinical practicum.
The curriculum is 96 credits, where some credits are transferable to the Master of Health Science program. Some courses are available online. BSCS is a 27-month program.
It involves 15 months of rigorous coursework and 12 months of clinical practicum. For more information, visit https://healthsciences.nova.edu/
8. Cambridge College of Healthcare & Technology
Cambridge College of Healthcare & Technology is focused on providing high-quality healthcare education and emphasizes student-centered learning solutions.
The college offers hi-tech support, modern laboratories, e-classrooms, and a state-of-the-art library.
The 28-month associate degree program in DMS is a combination of classroom studies and supervised clinical rotations.
The latest sonography equipment is utilized to perform diagnostic procedures, interpret ultrasound images, and process reports to doctors.
For more information, visit https://www.cambridgehealth.edu/diagnostic-medical-sonography-program/
9. Eastern Florida State College
The Eastern Florida State College (EFSC) provides an associate degree program for aspiring sonography technicians. Besides academics, students are focused on community service learning and sports activities.
The full-time ultrasound technician program is of two years that combines theoretical studies and clinical training.
The curriculum has a 77-credit hour curriculum divided into 15-credit hours for general education courses, 39-credit hours for core courses, and the remaining 23-credit hours for support courses.
After becoming a graduate, the students will be eligible to earn the ARDMS credentials and work in healthcare settings.
For more information, visit https://www.easternflorida.edu/academics/health-nursing/our-programs/sonography/
Conclusion
Sonography programs in Florida prepare aspiring sonography technicians to build successful careers by serving the healthcare sector.
According to the prediction by the US Department of Labor's Bureau of Labor Statistics (BLS), the demand for sonographers or technologists is projected to grow.
Sonographers play a major role in the medical sector as they help diagnose medical conditions.
However, this imaging technology requires specialized training and solid education. Choose your innovative program wisely!
See Also
Student Loan Forgiveness for Healthcare Workers
Medical Billing and Coding Salary
I am a medical student who dedicated herself helping individuals and non profit organizations for finding medical grants for medical bills, medical treatment, medical education, research and medical equipment.