Colorado Sonography Programs
Sonography Programs in Colorado prepare individuals to work as diagnostic medical sonographers in medical facilities such as hospitals and medical clinics.
Although agriculture is the primary economic sector of Colorado, the healthcare sector is also growing at a rapid pace.
Colorado offers great opportunities for individuals to work as diagnostic medical sonographers.
Sonographers in Colorado earn significantly higher than the national average, so people are interested in making a career in this field.
What is Sonography?
Sonography is an imaging test to examine the human body's internal organs, blood vessels, and soft tissues using very high-frequency sound waves.
The high-frequency sound waves used in imaging are called ultrasound waves. The images created using Sonography are used for medical analysis.
Sonography Programs in Colorado – Three Types of Diagnostic Medical
Sonography programs are of three types, certificate, diploma, and degree. Anyone can apply for a diploma and degree program in Sonography.
However, you need a degree in allied health for a certificate program.
Duration of diagnostic medical program:
A certificate program is of 12 to 14 months duration (depending upon the program)
An associate degree or diploma program is of two years duration
A bachelor's degree program is of four years duration
Many institutions in Colorado offer education and training in Sonography. Let's discuss the institute options we have to enroll in a sonography program.
We may earn an affiliate commission when you purchase through links on our site.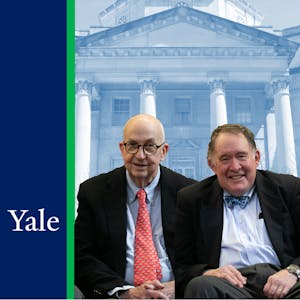 Visualizing the Living Body: Diagnostic Imaging
as of September 19, 2023 5:02 pm
This course teaches learners the underlying principles behind conventional radiography, computerized axial tomography (CT), magnetic resonance imaging (MRI), and ultrasound. The radiology of chest, abdomen, pelvis, extremities, spine and brain are taught in this course using a combination of...
Institutions offering education and training in Sonography
1. St. Luke's Medical Center School of Diagnostic Medical Sonography
St. Luke's Medical Center School of Diagnostic Medical Sonography offers an associate degree program in Sonography.
The program is accredited by the Commission on Accreditation of Allied Health Education Programs.
The program's duration is 21 months, and it is a hospital-based program where you have to attend classes throughout the week.
You will receive patient-focused hands-on training to learn basic sonography skills.
Apart from that, you will learn about the following:
Abdominal Sonography – Extended/Obstetrics and Gynecology and Vascular Technology
Adult Echocardiography and Vascular Technology
For more information, visit aurorahealthcare.org.
University of Colorado Hospital
The University of Colorado Hospital offers a sonography program that provides high-quality clinical education to students.
The program duration is 13 months, consisting of classroom instruction, laboratory training, and hands-on training on scanning.
Moreover, as it is a certificate program, you need to have a degree in allied health. You need to have a grade above 70 percent in all subject areas in your graduate degree program.
For more information on eligibility requirements and applications, visit uchealth.org.
2. Concorde Career College
Concorde Career College offers an associate degree program in Sonography and helps students achieve their aim of becoming medical sonographers.
The institution has employed professionals who have years of practical experience working in healthcare.
The program duration is 20 months, consisting of 84.5 credit hours, 300 lab hours, and 960 clinical hours.
The program's objective is to make students clinically competent to perform appropriate procedures and easily record anatomic and physiologic data.
Get more information like applications and eligibility requirements, visit concorde.edu.
3. Pima Medical Institute
Pima Medical Institute provides an associate degree program in Sonography. You can enroll yourself in this program to learn various clinical and professional skills. The duration of this program is 22 months.
You have to attend the classes at their campus, and the program cover classes on ultrasound scanning techniques, medical terminology, anatomy, physiology, and hands-on training on professional medical ethics.
For more information on Pima Medical Institute's sonography program, visit pmi.edu.
4. Pueblo Community College
Pueblo Community College provides a sonography program called the Associate of Applied Science (AAS) Degree.
It is a four-semester program where students are given the training to function as critical healthcare team members.
The program covers training on highly complex medical imaging equipment. You will be trained on acquiring images, how to analyze the same for quality, and assess patient condition through those images.
Apart from lab experience, you will learn about ultrasound of the abdomen, ultrasound physics and instrumentation, OB/GYN, small parts, and basic Vascular Sonography.
For more information about this program, visit pueblocc.edu.
Certification Requirements in Colorado
You don't need any certification to work as a Sonographer in Colorado, but medical facilities prefer people with certification. The American Registry for Diagnostic Medical Sonography (ARDMS) certification is the most preferred certification.
ARDMS holds different types of certification examinations for individuals to let them qualify as certified medical sonographers.
In order to obtain the ARDMS certification, you have to clear two examinations, and once you pass those examinations, you will become a certified medical sonographer.
For more information on ARDMS certification, you can visit ardms.org.
Conclusion:
Sonography programs in Colorado help individuals who want to make a career in the medical field.
You will find complete information on the educational and training requirements for a sonographer's job in this post.
Additionally, there is information about institutions offering sonography programs in Colorado.
See Also
Sonography Programs in New Jersey
LASIK Eye Surgery Cost in Colorado
I am a medical student who dedicated herself helping individuals and non profit organizations for finding medical grants for medical bills, medical treatment, medical education, research and medical equipment.