Best Sonography Schools in Virginia – Overview
If you are searching for a satisfying job in Virginia, then check out the job prospects of ultrasound technicians in the state. Ultrasound professionals in West Virginia earn significantly higher than most other similar professions. It is also one of the most satisfying and engaging jobs in the healthcare industry.
Let's take a look at how to become a sonographer and find the best sonography schools in Virginia to help you become one.
We may earn an affiliate commission when you purchase through links on our site.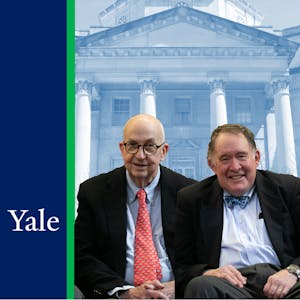 Visualizing the Living Body: Diagnostic Imaging
as of September 24, 2023 5:18 pm
How to Become a Sonographer in Virginia?
A sonographer is commonly called an Ultrasound Technician or diagnostic medical sonographer. They are trained to capture images of the inside of the body using ultrasound devices to identify problems and issues with muscles and tissue. Doctors require these ultrasound images to diagnose medical problems so that they can treat them effectively.
Choosing to be an ultrasound technician will help you prepare for an entry-level position in the diagnostic industry.
The first step to becoming a medical diagnostic sonographer in Virginia is to choose the right program. One of the most important factors to consider before making the selection is to ensure that the sonography program you choose is accredited and recognized by a relevant authority or board of professionals.
It is advisable to choose a sonography school that CAAHEP accredits to ensure that you receive the quality of education which meets industrial standards.
The second step involves getting admission into a sonography school and getting your degree. Most sonography schools offer at least an Associate of Science Degree in Medical Sonography. Some schools may also offer a Bachelor's Degree or Accelerated Certificates for candidates who meet the eligibility requirements.
The third step requires obtaining your RDMS credentials. Potential employers need you to have accreditation by ARRT or ARDMS. You can also meet their prerequisites by graduating from a CAAHEP-accredited program.
Getting admission into a sonography program is a huge decision and has much to consider before finalizing it. An important factor is that the program needs to be accredited.
The Commission on Accreditation of Allied Health Education Programs (CAAHEP) is the accrediting authority for ultrasound technician courses. Sonography schools must meet strict CAAHEP DMS accreditation standards and follow guidelines by passing several program reviews and site visits.
Salary and career outlook for Medical Sonography Professionals in Virginia
Diagnostic sonography is among the highest-paying fields you can enter with an Associate's Degree. In Virginia, ultrasound technicians can earn up to USD 77,460 as the average annual salary. The career prospect is expected to add around 160 new sonography jobs every year in the state, a growth of 18%.
Sonography technicians employed at outpatient facilities or in metropolitan areas tend to earn higher salaries than those working in small towns or rural areas.
Top 3 Sonography Schools in Virginia in 2023
Now that you know the requirements, job prospects, and salary range of an ultrasound technician in the state, let's take a look at the top sonography schools in Virginia in 2023:
1 – Bridge Valley Community and Technical College
The Bridge Valley Community and Technical College in South Charleston is first on our list of the best sonography schools in Virginia. It is a leading community college that offers an extensive sonography program through an Associate Degree in Sonography. This course is CAAHEP accredited.
The Bridge Valley Community and Technical College offers an associate degree program in general sonography and vascular structures. This program has a limited number of seats every year, and applicants who meet the qualification criteria and deadlines are given priority for admission.
Before entering the professional DMS course, you must complete a 22-credit prerequisite course. The 4-semester DMS course includes a summer semester and involves learning through classroom, lab training, and clinical sessions at different diagnostic imaging centers.
You will need to complete 12 credits during each of the four semesters, earning 48 credits by the end of the course.
To get admission into this college for a sonography degree, you must earn a minimum 2.75 GPA, complete the prerequisite course, score 50 or more on the TEAS Exam, and show job shadowing experience.
To learn more details about the sonography program at Bridge Valley Community and Technical College, you can check out the official website here http://www.bridgevalley.edu/diagnostic-medical-sonography.
2 – St. Mary's Medical Center
The St. Mary's Medical Center (SMMS) is the largest medical facility in Huntington and one of the top three schools that teaches nursing, respiratory care, and medical imaging. The School of medical imaging at SMMS is one of the oldest and most prestigious institutes for becoming a professional medical sonographer.
SMMS offers a hospital-based ultrasound technician program in partnership with Marshall University and is meant for those looking for entry-level jobs in the medical diagnostic industry. It offers a 4-year cohort degree that combines classroom teaching with practical training at medical imaging labs and clinical sessions at external sites.
You can choose one of two sonography programs here – Vascular/Echocardiography or General/OB-GYN Sonography.
Upon completing your degree, you can earn accreditation from ARDMS and even take ARDMS certification exams in different specialties.
To learn more details about the eligibility criteria for admission, the admission process, and fees, you can check out the official website for St. Mary's Medical Center here https://www.st-marys.org/careers-and-education/school-of-medical-imaging/sonography/.
3 – United Hospital Center, Inc.
The United Hospital Center in Bridgeport is third on the list of the best sonography schools in Virginia in 2023. It has been providing excellent diagnostic imaging programs for over 20 years and has CAAHEP accreditation. The college has top-class facilities to teach and train students to become competent professional medical sonographers.
The sonography program here is aimed at those who have completed an accredited training program in radiologic technology and wish to become certified ultrasound technicians. The center offers an 18-month certificated program for candidates who hold an active ARRT certification.
This comprehensive full-time program requires 40 hours of instructional and clinical training every week. The majority of the clinical training is provided at the United Hospital Center but also held frequently at the Clarksburg VA Medical Center and others for added exposure.
To learn more about the admission criteria and process, you can check out the official website for the college here http://wvumedicine.org/united-hospital-center/education/diagnostic-medical-sonography/.
Conclusion
An ultrasound technician is one of the most sought-after jobs in medical diagnostics. In Virginia, several schools and technical colleges offer excellent courses to become professional medical ultrasound technicians. It is highly advised to contact and consult directly with the college of your choice before seeking admission into any sonography program in Virginia.
See Also
Eastern Virginia Medical School
Sonography Programs in Michigan
Sonography Schools in Washington
Sonography Programs in Massachusetts
Sonography Programs in North Carolina
I am a dedicated healthcare researcher and an enthusiast specializing in medical grants, medical education and research. Through my articles, I aim to empower healthcare professionals and researchers with valuable insights and resources to navigate these critical aspects effectively.