Sonography Programs Texas
Sonography programs are best for people interested in diagnostic medical sonography and want to make a career in this field.
Sonographers can earn handsome incomes and have ample career opportunities, especially in Texas.
The sonography programs are available in both offline and online modes.
Choosing offline and online is your decision, as you know your schedule better than anyone else. Texas is home to several medical institutions that offer sonography programs.
You can enroll in a medical sonography program at any Texas medical institution. This will help you fulfill your dream of becoming a medical sonographer.
What is the Job of a Sonographer?
Sonographers typically work with imaging equipment to perform procedures such as sonograms or ultrasounds in a hospital, imaging clinic, or physician's office.
Imaging procedures, such as sonograms or ultrasounds, are used to diagnose medical conditions. As a sonographer, you have to ensure that a patient's purpose for getting these procedures done is fulfilled.
To become a sonographer, you need to have a certificate or a degree in sonography. Let us discuss sonography programs in detail.
We may earn an affiliate commission when you purchase through links on our site.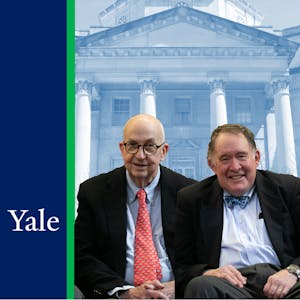 Visualizing the Living Body: Diagnostic Imaging
as of November 26, 2023 5:56 pm
Sonography Programs Texas – Types of Sonography Programs in Texas
Sonography programs are mainly three types: certificate, diploma, and degree. The decision to choose among the programs depends on your previous education.
The certificate and diploma programs are for students with a degree in allied healthcare. They can become a sonographer by getting a certificate or associate degree.
Moreover, a bachelor's degree in sonography is for students who have just graduated. They only have to complete secondary education and want to become a sonographer.
Below is the table that lists the three types of sonography programs with program duration and program costs.
| Type of Program | Program Duration | Program Cost |
| --- | --- | --- |
| Certificate | 10-18 Months | $2,710 – $25,020 |
| Diploma or Associate Degree | Two Years | $5,250 – $39,410 |
| Bachelor's Degree | Four Years | $23,360 – $86,210 |
Even most medical facilities in Texas don't want certification when you visit them for a job. They hire you based on your education.
To be hired as a sonographer, you need to have a bachelor's degree in sonography. However, a bachelor's degree in allied health and a certificate or associate degree in sonography are also acceptable.
However, getting a certification is advised as employers prefer to hire certified sonographers as the certification proves a candidate's knowledge.
A certification from the American Registry for Diagnostic Medical Sonography (ARDMS) is what you should go for.
An ARDMS certification helps you get a job. To get the certification, you must pass an ARDMS examination.
The sonography, Principles, and Instrumentation (SPI) Exam is the main examination you must clear to get the certification.
Additionally, there is another exam based on the specialty you are looking for, such as abdominal, breast, cardiac, vascular, and neurosonography.
To become a registered sonographer, you have to pass these two examinations. You can apply for these two examinations by registering yourself at myardms.ardms.org.
What's next after filling out the application form for the SPI exam?
The American Registry for Diagnostic Medical Sonography (ARDMS) will review your application, and the review process involves the below-mentioned steps:
Once your application reaches ARDMS, it will review your documentation and compare your education with one of the published examination prerequisites.
Next, it will send eligible applicants an Examination Confirmation Letter within four weeks of your application submission. That letter contains information like the exam you are approved to take. Also, ARDMS will inform you about the 90-day period during which the exam has to be scheduled at an approved testing site.
The examination confirmation letter also provides a website address to help you schedule your exam. Remember that all examinations are administered online using Pearson VUE test centers.
The preliminary exam scores are sent to you immediately after the exam. A copy is also sent to ARDMS.
The candidates who successfully pass the exam will get the credential. They will receive a certification packet containing a temporary ARDMS Identification (ID) card and an official letter. The successful candidates will receive the original ARDMS Identification cards later on.
The names of the successful candidates are added to the ARDMS online directory so potential employers can contact you for hiring.
Sonography Technician Schools in Texas
Many institutions offer certificate, associate, and degree programs in sonography; however, a few rank higher. Below is the list of top institutions to enroll yourself in a sonography program:
Weatherford College – Weatherford
Midland College – Midland
Lone Star College – Cypress
El Centro College – Dallas
Del Mar College – Corpus Christi
Angelina College – Lufkin
El Paso Community College – El Paso
San Jacinto College – Central – Pasadena
Tyler Junior College – Tyler
Pima Medical Institute – Houston & El Paso
Conclusion
Becoming a sonographer can be an excellent career option. Especially if you are interested in medical sonography, detailed information about programs is in this post.
Also, you will find names of the top institutions to enroll in a sonography program.
Sonography Programs in the US by State (Map)
See Also
Sonography Programs in Alabama
Sonography Programs in Florida
Sonography Programs in New York
Sonography Programs in California