Sonography Programs in Georgia
The requirement for sonographer professionals is increasing day by day.
However, as the studies and training in Sonography are expensive, not everybody can afford to fulfill their dreams of being a sonographer.
Sonography is a great career choice as they are highly needed, and the pay is excellent. A sonographer is an essential part of the treatment procedure for patients. They work closely with the hospital's doctors, nurses, and other staff.
The doctor can only conclude what is wrong with the patient based on tests conducted by the sonographer. The sonographer is a healthcare professional specializing in ultrasonic imaging devices to create images and videos of internal organs. Based on these images, the doctor can proceed with the treatment.
Sonography Programs in Georgia – How to Make the Most Out of It?
The right sonographer programs will serve as a foundation for your career. So, before you choose a sonography program, here are tips that will come in handy to make the most out of it.
Choose the Right Program – Sonographers specialize in imaging blood vessels, the heart, and the female reproductive system. Choose the stream carefully you want to specialize in.
We may earn an affiliate commission when you purchase through links on our site.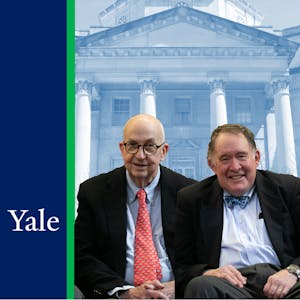 Visualizing the Living Body: Diagnostic Imaging
as of December 5, 2023 11:05 pm
Also, pick up the program at a short distance from your home so that the course fits your schedule. Teamwork- Group studies do wonders for you. So, make studies of the sonography program fun and form a team for group studies.
Stay Motivated – No doubt, sonography studies & training are tricky, especially if there is a time constraint. Remember how bright your future will be once you finish the training program.
Ask For Help – When you feel overwhelmed, ask colleges and teachers for help.
Sonography Programs in Georgia – Cost & Duration
The cost & duration of the sonography programs depends on the kind of degree you want. There are three kinds of degrees you can earn in the Sonography program.
Associate Degree – This course lasts two years, and fees are $5,260 – $39,500.
Bachelor's – This course lasts four years, and the fee is $23,410 – $86,400.
Certificate – This is the shortest course duration of 10-18 months. This program is for those with associate's or bachelor's degrees. The fee for this degree is $2,720 – $25,070.
List of the Sonography Programs in Georgia
There are many streams to choose from when it comes to sonographer programs. The Sonographers who specialize in many areas, like those who create images of blood vessels, are vascular technologists.
The sonographers who specialize in imaging the female reproductive system are gynecologists. Other sonographers may focus on imaging the abdomen, musculoskeletal system, and heart.
One of the significant benefits to the students living in Georgia is that there are various CAAHEP (Commission on Accreditation of Allied Health Education Programs) accredited colleges.
A college receives this accreditation after careful review by a reputable agency, ensuring that it meets the guidelines of standard education.
Let's check out the best sonography programs in Georgia:
1. Augusta Technical College:
It is a CAAHEP-accredited college offering an Associate degree program. The students are guided here under the effective mentorship of award-winning teachers. It is a day-time program where you will earn 78 credits by completing required theory and clinical courses.
For practical clinical experience and practice, you can visit the health care centers located within the campus without much traveling.
2. Cambridge College of Healthcare & Technology:
This is again a CAAHEP-accredited college offering an associate degree. The campus is located in Atlanta and consists of sonographer training laboratories with experienced instructors who help students brush up on their skills.
Here, you can choose from the various streams of sonographer programs. Sonography covered includes breast, pediatric Sonography, gynecologic, vascular, and Cardiovascular.
The best part is that partial classes are offered online, which provides excellent flexibility to students with work and family commitments.
For more information, visit cambridgehealth.edu.
3. Grady Health System
Located in Atlanta, Grady Health System has fulfilled sonographers' demands since 1991 with its Diagnostic Medical Sonography program. It offers an undergraduate certificate, a program of 18 months duration. Enrollment is based on competitiveness, & each year, only 12 students are accepted.
The students must spend three days per week in various affiliated clinical settings in this program. The institution strives to keep up with the changing healthcare industry standards. The students here graduate with job-ready skills ready for practice.
To apply for the program, visit gradyhealth.org.
Conclusion
More efficient sonographers are needed to diagnose medical conditions in the rapidly aging population. Sonographers play a significant role in the development of medical science.
With this sonography program, you could also contribute to the health and science industry.
Sonography Programs in the US by State (Map)
See Also
Imaging Programs in California
Sonography Programs in Louisiana