Sonography Programs in Missouri – Overview
Several public and non-profit colleges in Missouri offer degree programs in diagnostic medical sonography.
The sonography program generally takes two years to complete in these schools. You can complete the clinical evaluation and classroom work after 42 credit hours.
This program can cover a few topics, including introductory diagnostic medical ultrasound, medical terminology, medical ethics, and ultrasound clinical foundation.
Through several other courses, students can also excel in medical sonography, vascular technology, cardiac sonography, scanning technique, and vascular technology.
5 Best Schools that Offer Sonography Programs in Missouri
Here are a few schools that deliver the best sonography programs in Missouri.
State Fair Community College of Sedalia offers a warm and caring environment and helps students achieve their goals in life.
CAAHEP approves the diagnostic medical sonography program at State Fare Community College. This coursework can prepare the students for the AEDMS national registry examinations.
However, the students have to pass a background check using their social security number from the United States to apply for this course. The selection procedure also requires a negative drug test result and all necessary immunization records from the applicants.
The sonography program at State Fair Community College is available in a hybrid format. Students in this five-semester program start in August of each year and finish in May, 22 months later.
Students do their didactic book study courses online during the first two semesters, and they visit the SFCC Sedalia campus twice a week for the ultrasound scanning lab.
Students are allocated to Missouri clinical locations for the final three semesters. They spend four days a week scanning actual patients under the sonographer on site's close supervision.
During these final three semesters, students can continue taking online courses to prepare for their certification exams.
We may earn an affiliate commission when you purchase through links on our site.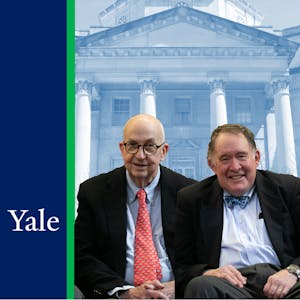 Visualizing the Living Body: Diagnostic Imaging
as of September 30, 2023 11:35 am
This course teaches learners the underlying principles behind conventional radiography, computerized axial tomography (CT), magnetic resonance imaging (MRI), and ultrasound. The radiology of chest, abdomen, pelvis, extremities, spine and brain are taught in this course using a combination of...
The University of Missouri, located in Columbia, offers advanced sonography programs to help students achieve their goals.
The University of Missouri's diagnostic medical ultrasound program graduates excel on national certification examinations and hold executive positions in the imaging industry.
The University of Missouri currently offers two different sonography programs for its students.
BHS degree in Clinical and Diagnostic Sciences
The BHS degree program in Clinical and Diagnostic Sciences takes a minimum of four years to complete. This coursework is divided into two phases; the pre-professional phase and the professional phase.
During the pre-professional stage, students complete the prerequisite courses for the ultrasound program as well as the general education requirements for the University of Missouri. It takes two years to complete the general education requirements of the University of Missouri.
The Diagnostic Medical Ultrasound (DMU) program at the University of Missouri (MU) is a seven-semester (27-month) professional program with selective admission. For a spot in the cohort starting in June of that year, students must apply by February 1.
Every student at MU DMU gains knowledge of how to do OB/GYN, abdominal, vascular, and cardiac ultrasound exams.  Students perform clinical rotations in hospitals around Missouri during the final four semesters of the professional phase.
MHS degree in Clinical and Diagnostic Sciences
MU was the first college in the country to provide a master's program in sonography. Depending on your academic background, this program's length and the number of required courses may change.
The MHS CDS program equips clinical practitioners for leadership in three different environments: healthcare institutions, higher education programs educating incoming healthcare workers, and the healthcare sector.
Clinical Laboratory Science, Imaging Sciences, and Respiratory Therapy are the three focus areas offered by the MHS CDS.
Cox College, located in Springfield, is dedicated to fulfilling the educational requirements of its students and the medical community.
In Missouri, Cox College educates future ultrasound technicians in critical thinking, effective communication, and the use of evidence in decision-making.
Bachelor of Science in Diagnostic Imaging
The BSDI degree focuses on vascular sonography, obstetrics and gynecology, and the abdomen and small parts. In this course, students can learn through a combination of clinical training, simulated lab experiences, and classroom instruction.
After completing the program, you can register for the ARDMS or AART certification tests.
Certification in Echocardiography
You may learn about cardiac sonography with this online post-bachelor certificate program. It is a comprehensive program that combines clinical training in adult echocardiography with classroom instruction.
The tertiary care hospital Saint Luke's Hospital of Kansas City provides affordable, high-quality ultrasound technician programs.
St. Luke's Hospital of Kansas offers two different educational programs for students interested in sonography.
Schools of Diagnostic Medical Sonography
An 18-month, nationally approved program called the School of Diagnostic Medical Sonography educates students in various sonography specialties. Here, the students can learn about obstetrical and gynecological, abdominal, and vascular ultrasonography.
The program gives students the skills they need to thrive in a field where demand is increasing through clinical experiences in various healthcare settings.
School of Echocardiography
This nationally accredited 18-month cardiac sonography program is hospital-based and offers an affordable education for the students.
This program can combine classroom instruction with guided clinical experience to ensure the  highest quality of education.
The School of Echocardiography exposes its students to various specialties, including adult echocardiography and vascular ultrasonography.
St. Luis Community College believes that education can uplift both people and communities. This college offers certain educational programs for students with an interest in sonography.
This full-time certificate program in diagnostic medical sonography at St. Louis Community College begins in the autumn of each year. It combines classroom learning with clinical rotations at various regionally dispersed connected healthcare facilities.
Individuals with a 2-year hospital-based training program or an associate degree in any allied health sector are eligible for this program.
Before beginning the program, you must finish 24–26 credits of prerequisite courses in college essays, oral communication, anatomy, medical terminology,  and physiology.
Skills that You Require to Study Sonography
You need certain skills  to succeed in the field of diagnostic medical sonography –
Strong critical-thinking
Observation power
Technical skills
Excellent active listening
Social perception abilities
Strong oral and written expression
Comprehension
Arm-hand steadiness and control
Ability to pay attention to detail
Conclusion
Diagnostic medical sonographers perform ultrasound imaging, assemble the ensuing findings, and sometimes even evaluate the reports. Hospitals, clinics, healthcare facilities, and laboratories all provide employment opportunities with wages ranging from $47,000 to $62,000.
If you are interested in medical sonography, there are multiple educational programs available in Missouri that you can explore.
See Also
Sonography Programs in Georgia
Imaging Programs in California
Sonography Programs in Louisiana
I am a dedicated healthcare researcher and an enthusiast specializing in medical grants, medical education and research. Through my articles, I aim to empower healthcare professionals and researchers with valuable insights and resources to navigate these critical aspects effectively.