How to Get Medical Bills Forgiven?
Health problems are inevitable in life. However, the burden of the ensuing medical bill is definitely significant for most. However, you can allay the worry of medical bills by getting them reduced or even having them forgiven altogether.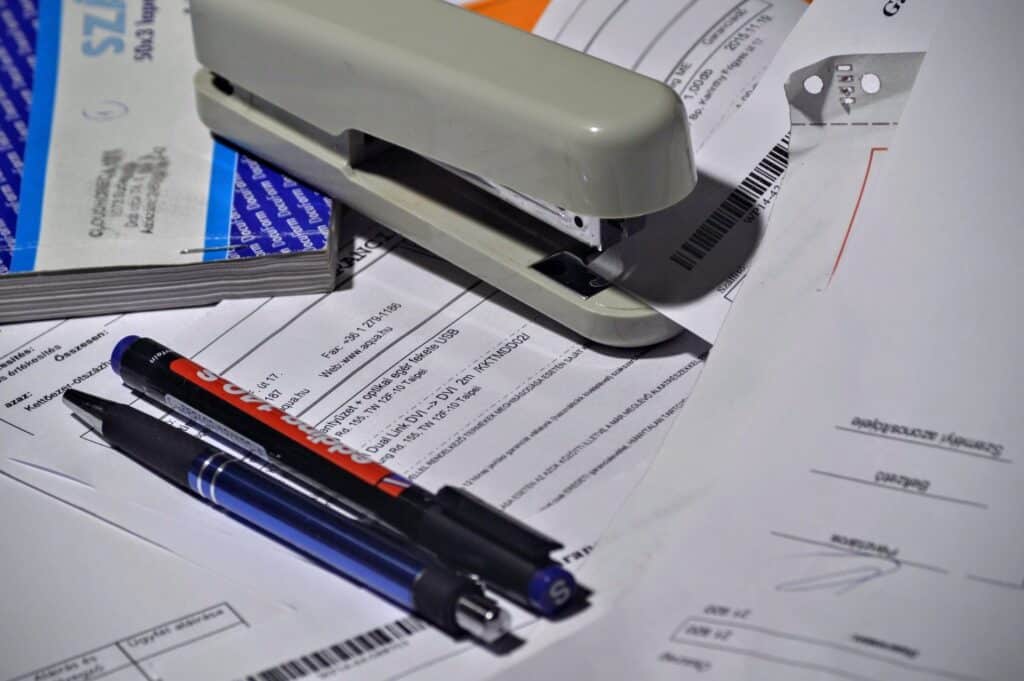 The hospital's billing department is the first source of appeal. This way, you will be able to check whether you qualify for any debt-reducing initiatives, such as discounts on medical bills or financial aid.
How to Get Medical Bills Forgiven?
According to a Kaiser Family Foundation Survey, around 26% of Americans reportedly face difficulty in paying medical bills. Hospitals are also used to dealing with such patients who cannot afford to pay the complete medical bill.
This is the reason most hospitals offer various ways to get medical bills reduced or even completely forgiven.
Some of the medical debt-reducing tactics include:
Discount for up-front payment
Interest-free repayment plans (monthly/weekly installments)
Financial assistance for underinsured/uninsured patients
Now, let's check the main steps to seek medical bills forgiveness at hospitals:
1 – Check the bill for errors
Medical bills can also have errors. Hence, you should carefully check the bill before appealing for a reduction. After your treatment, the hospital will send a bill along with an EOB (Explanation of Benefits) from your insurance provider.
The EOB is not a bill. It is a statement from the insurance provider that details itemized medical service costs, insurance coverage, discounts received, etc. And the total you may owe to the insurance provider.
To check for errors in medical bills, you can request the hospital's billing department to send an itemized bill.
This should list the cost of individual procedures and the coverage provided by your insurance carrier. Check this against the original bill from the hospital and the insurance plan.
You can also request your insurance carrier to send an SBC (Summary of Benefits and Coverage) and a copy of the glossary of health care terms. Insurance companies are required to provide customers with these copies when requested.
The hospital may have made a billing error if you:
Were charged for preventive care
Were denied a claim that insurance must pay
Were billed twice by mistake
See any coding errors in the bill
See if your personal or insurance information was entered incorrectly
In case you find any of the above-given scenarios, you should contact your insurance provider immediately. You should also submit an appeal as soon as possible if you wish to dispute the medical bill in question.
To find out how to file a complaint of dispute, you can visit the link to your state's insurance commissioner at https://content.naic.org/.
2 – Seek financial aid
Federal law mandates nonprofit hospitals to offer financial assistance initiatives. They are also required to educate patients with details of the financial aid programs too.
The eligibility criteria for seeking financial aid differ between different hospitals.
Around half of the states in the country have clearly defined financial assistance programs, eligibility criteria and application processes.
The laws for financial assistance for medical bills also vary from state to state. However, hospitals are required to provide free or reduced-cost care and interest-free repayment plans to patients who are below the FPL (Federal Poverty Level).
To check if you are eligible for financial assistance for medical bill forgiveness, you can visit this link https://aspe.hhs.gov/topics/poverty-economic-mobility/poverty-guidelines.
3 – Negotiate a settlement
In case you do not qualify for financial aid from the hospital, you can consider negotiating the reduction of the medical bill. According to a Consumer Reports survey, over 57% of consumers successfully negotiated their medical bills.
Here are some tried and tested tactics to use when negotiating the reduction or forgiveness of medical bills with the hospital's billing department:
Discounted upfront amount – You can offer to pay a discounted amount upfront as a lump sum payment immediately. For instance, you can ask for a 25% discount if you are ready to pay the reduced amount in full.
Compare prices – You can also compare the cost of service you receive with the prices listed by your insurer. In case you find you've been overcharged for a service, then you can use this as leverage during negotiations.
Ask for help – If you are in a financially constrained situation, you can directly discuss this with the hospital's billing department and seek either partial or complete loan forgiveness.
Conclusion
If you cannot afford medical bills, then get in touch with your hospital's billing department immediately. Hospitals are always eager to help patients, especially those who are unable to afford medical care costs.
You can also contact your insurance carrier in case you get an unmanageable bill. This way, you can work out an efficient and effective way to get medical debt forgiveness and keep your credit score healthy.
See Also
Best Credit Card for Medical Expenses
Are Medical Bills Tax Deductible?