5 Grants for Physicians
Grants for Physicians – We prefer to focus solely on patient visits when considering income opportunities for your medical practices.
However, other options are to consider government and private funding.
You do not have to be a non-profit organization to qualify for grants, and there are numerous non-predefined awards available.
This implies that instead of needing to fit the tasks of a specified project, these organizations will take proposals for initiatives that you build.
This enables a more creative approach depending on the most urgent challenges in your patient demographic or community. 
The National Institutes of Health (NIH) invests over $32.3 billion in medical research each year, with roughly 50,000 competitive grants accounting for 80 percent.
When considering the numerous private foundations and research groups that sponsor initiatives, you can see the potential.
Starting with grant sourcing might take some time and perseverance, but the rewards can be well worth it. Several grant-giving agencies and organizations help you keep your practice running.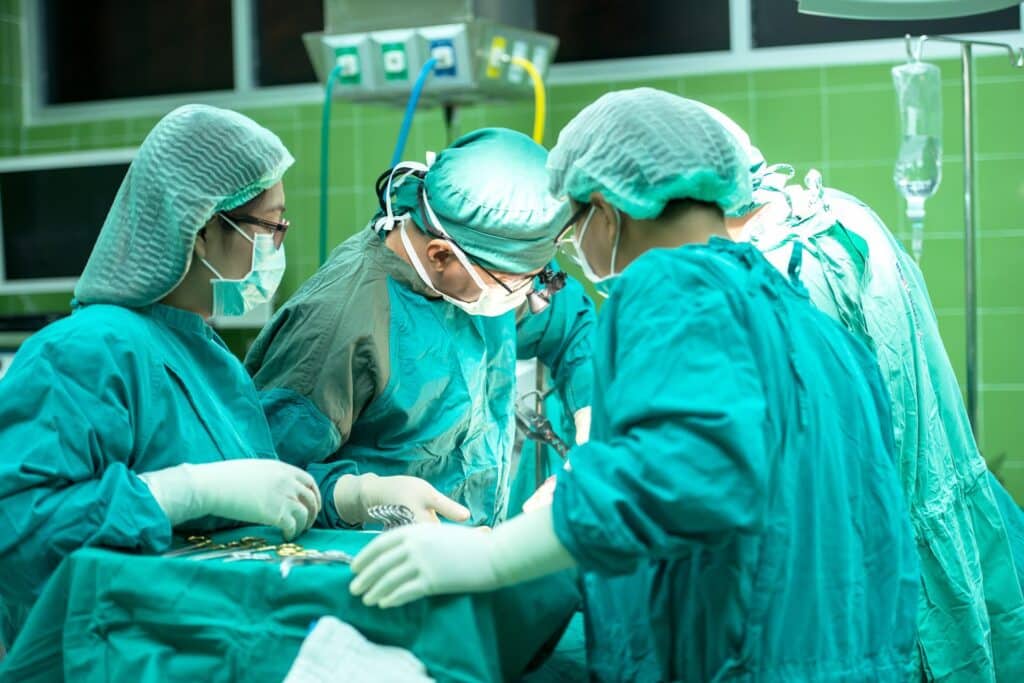 Grants for Physicians – Increasing Well-Being and Resilience
Several funds are available to address the significant problem of medical burnout and professional unhappiness. Some of which are:
1. The Physician Foundation
One of the most well-known grant funding sources for physician health is the Physicians Foundation. The charity developed several projects to preserve physicians' health and well-being.
The Practice Transformation Initiative was launched in collaboration with the North Carolina Medical Society, the Medical Society of New Jersey, the American Medical Association, and the Washington State Medical Association.
This program aims to look at practical ways to prevent physician burnout and promote well-being.  The foundation also launched Vital Signs.
This campaign aims to raise awareness about the physician suicide pandemic while also providing physicians with the resources to stay healthy.
Aside from that, the foundation gives funds to medical organizations foundations, associations, health systems, and research institutions around the United States to promote physician well-being programs.
 To enhance the situation for female physicians, the American Academy of Pediatrics advocates building on Women's Wellness through Equity and Leadership (WEL).
The funds are intended to assist WEL alumni in addressing their triumphs and challenges in overcoming obstacles. For more information, visit physiciansfoundation.org.
2. Physician Wellness Grants (POMA Committee on Physician Wellness)
Physicians can apply for wellness awards to help them stay healthy. The goal of a rapidly changing healthcare environment is to keep physicians safe.
Medical well-being and health are crucial to the physician workforce's long-term health system's viability.
However, it has been discovered that burnout and stress are becoming increasingly prevalent among physicians.
It also has disastrous consequences for healthcare access, quality, and cost in the United States.
Physician wellness grants aim to combat the leading causes of burnout and improve their health by investigating the most effective ways to reform systems and practice settings.
3. Osteopathic research funding opportunities
Are you interested in clinical or health services research to enhance your career and the osteopathic medical profession? Apply for an AOA research grant.
The American Osteopathic Association (AOA) awards grants to physicians, osteopathic medical students, and Ph.D. researchers researching areas selected by the AOA Bureau of Osteopathic Research and Public Health and authorized by the Board of Trustees.
The application is open for grants from 31st January, according to the website. So, if you want to apply, visit their website at osteopathic.org.
4. United Health Foundation
The American Academy of Family Physicians (AAFP) Foundation receives funding from the United Health Foundation.
These funds aim to investigate the causes of physician burnout and create solutions to promote physician well-being, such as operational improvements and change management strategies.
The AAFP will assist physicians who participate in the physician wellness training program. One can visit aafpfoundation.org to apply for this grant.
5. NORCAL Group Foundation
NORCAL Group Foundation has grants for six community healthcare projects.
These outstanding organizations were selected as Spring 2020 award recipients for their dedication to improving healthcare in their communities via patient care, patient safety, health education, and physician wellness.
The award recipients for Spring 2020 from the NORCAL Group Foundation are diverse in terms of their expected effects and their reach into the communities they serve.
They were chosen because of their demonstrated affinity with the foundation's goal and emphasis areas.
As a result, a physician serving in a distinct community area seeking a grant can visit  norcalgroupfoundation.org.
Conclusion:
Physicians face difficult situations regularly. Nearly 45 percent of doctors are burnt out, according to estimates.
Physician burnout can lead to lower patient satisfaction, medical blunders, a lack of professionalism, despair, and even suicide attempts.
Through effective programs, physician wellness grants enable the creation of accurate and valid wellness metrics.
The goal is to boost their career satisfaction while lowering the hurdles to living a healthy lifestyle.
See Also
Best States for Family Physicians
Physician Committee for Responsible Medicine
How to Deal With Needle-Phobic Patients
Disability Insurance for Physicians
I am a medical student who dedicated herself helping individuals and non profit organizations for finding medical grants for medical bills, medical treatment, medical education, research and medical equipment.